Everything you need to know about partnering with YourChoice Concierge.
Common Questions
What exactly is a YourChoice Concierge?
Someone dedicated to making your life easier.



Don't over think it – we take your busy tasks giving you more time to focus on the quality things in your life.



A YourChoice Concierge is NOT a virtual assistant - we partner you with someone local, available on-site & remote, for PROFESSIONAL & PERSONAL tasks.
What if I don't use all my hours?
You have 30 days to use your hours. Unused hours will not be rolled over.
Is a YourChoice Concierge a virtual assistant?
No. YourChoice Concierges are local people who are available on-site & remote. A high-quality individual who's presented to help you get life done, professionally and personally. A VA will only handle your assigned tasks. A YourChoice Concierge will handle the assigned tasks AND look ahead with foresight to make sure you're always ready for the next step. Someone dedicated to making your life easier.
Is a YourChoice Concierge a temp agency?
No. We take a structured approach to partnering you with someone compatible based on your personality and specific needs.
How long do I have to use my YourChoice Concierge?
Our services are month to month – no long-term commitments!
Is my account manager also my YourChoice Concierge?
No. Your account manager will help you procure the perfect YourChoice Concierge and ensure a stress free on-boarding process. They also handle any questions or concerns throughout the entire partnership.
On-boarding/how we get started
It's important that we choose a YourChoice Concierge that's compatible with you. You'll work with your account manager to complete a short assessment that will help us determine which Concierge will be the most effective partner. Your partnership will be based on 3 important factors:
Specific skill-sets, experience & other predetermined requirements

Schedule & availability

Personality
Next steps include working with your Account Manager to schedule weekly 1-hour meetings the first month of services. Like Rome, trust can't be built in a day. The more you get to know your Concierge, the more valuable your partnership will become. As your relationship develops, your Concierge will earn your respect and develop techniques for improving your life. Both you and your Concierge must take initiative and make a commitment to building your partnership and getting comfortable with each other.
Prior to the first month of services we encourage you to continue your regularly scheduled meetings with your YourChoice Concierge. Your Account Manager will check in bi-monthly but will remain available as a resource for you and your Concierge throughout the entire partnership.
It's important to remember that there is always a learning curve for both you and your YourChoice Concierge. You're learning how and what to delegate and your YourChoice Concierge is learning you; your requirements, preferences, and expectations just to name a few. If you are clear about those things from the start and follow our Tips for Maximizing YourChoice, your partnership will become a well-oiled machine in no time.
What if my YourChoice Concierge calls in or can't complete assigned task?
If there's enough notice, your Account Manager can secure a back-up YourChoice Concierge to fill in.
What if my YourChoice Concierge isn't a good fit?
Everyone will encounter or work with at least one person they find difficult or don't get along with in their lifetime. Although we try our best to provide you with a valuable partnership from the very beginning; we aren't perfect. If this does happen and you're willing to give us another try, your account manager will meet with you personally about your experience & use your feedback to ensure your next partnership is a more positive and productive one. We want you and your YourChoice Concierge to feel like you are bringing out the best in each other.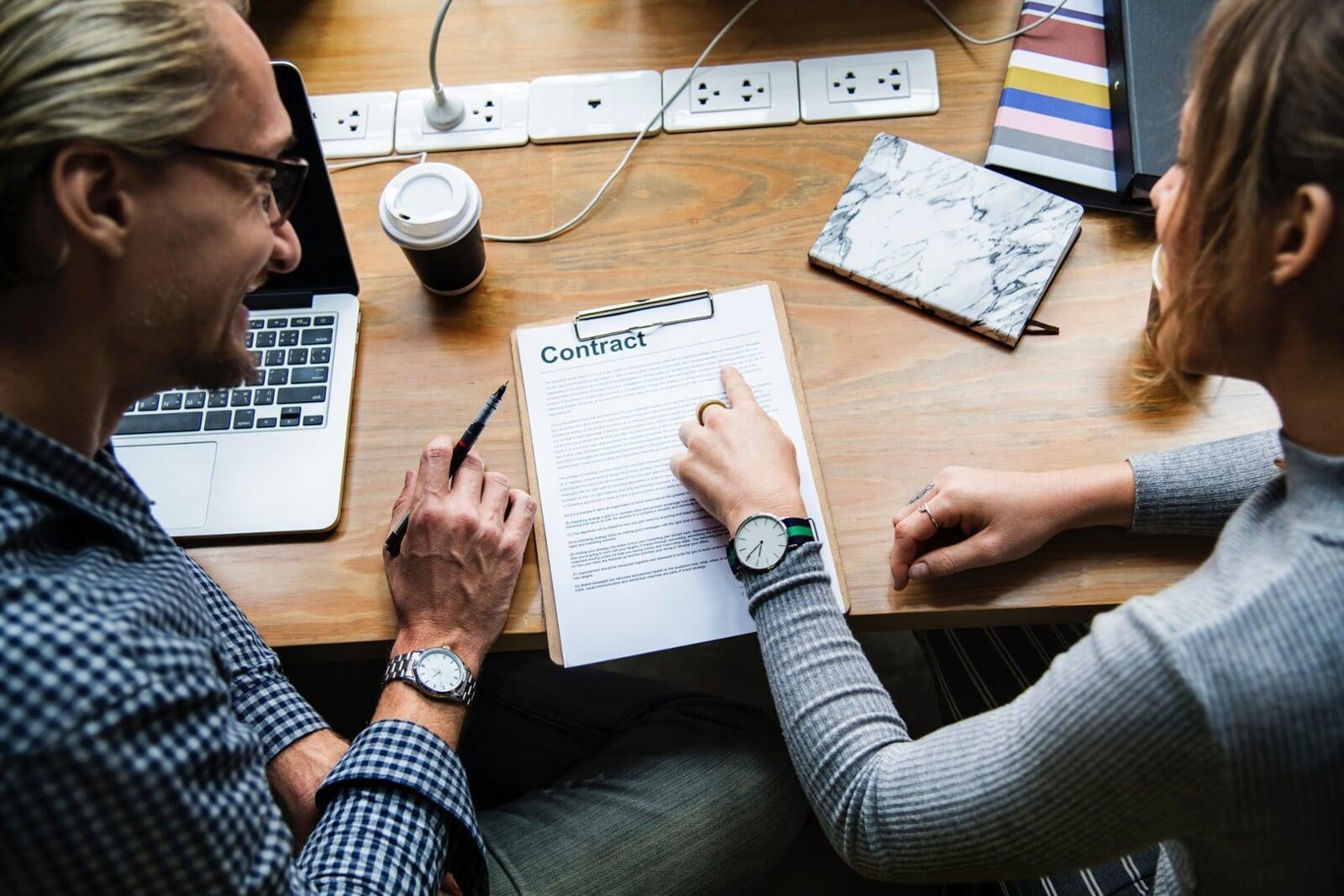 Tips for Effectively Using Your YourChoice Concierge.
It's important to us that you see an improvement in your life when you begin working with YourChoice Concierge. We've laid out some tips and tools to ensure you get the most out of your partnership. Using this information will be critical for building a valuable relationship that will allow you to leverage your time in a more positive & productive way. Are you ready to find your productivity rhythm? Prioritizing and delegating can be a challenge. When everything feels important it can be hard to decide what tasks you should hand off and how to even begin doing that. We're here to help you get outside of your comfort zone and learn how to Dominate Delegating!
Set achievable goals and explain clear processes whenever possible. It's important to communicate your objectives, expectations and preferences with your Concierge when assigning each new task. At the start of your partnership tell them your current top priorities, their first tasks, due dates, and long term goals. Although most YourChoice Concierges aren't afraid to jump into an unclear assignment and somehow make it work, you'll get more value if your task is laid out with instruction and necessary steps. This will eliminate the need for micromanaging and allow you to both be as productive as possible. Over time your Concierge will become more autonomous, be able to make good decisions on your behalf, and have the ability to handle more ambiguous situations & tasks.
Achievable goals doesn't necessarily mean small goals. YourChoice Concierges reach their highest potential when learning, adapting, & finding new approaches to improve not only their lives, but yours as well. They are adaptable & look at life as a long learning opportunity, so don't be afraid to discuss new & more challenging assignments. New tasks give the Concierges an opportunity to expand their expertise while providing more value to you in return.

Feedback, positive & negative, should be looked as an opportunity for growth. Remember that when giving feedback it's important to lead with something positive, then be clear and constructive in your criticism. Always have solid details to back-up your criticisms and think of a reasonable solution before addressing the problem. This gives your YourChoice Concierge the opportunity to make improvements, take problem solving action, and provide a superior outcome next time. There's no doubt that being constructive with your feedback will provide faster and better results going forward. It's just as important that your Concierges provides you with feedback. Encourage them to give you honest feedback about your partnership and task assignments. They may offer valuable insights from an alternate point of view or even have suggestions for making your partnership even more effective.
There's nothing wrong with praise and showing gratitude for a job well done. In fact, it's worth calling out whenever your Concierge demonstrates the abilities you want to see more of! When individuals are shown consistent and sincere appreciation they strive to provide great results, completing the work with meaning. Be specific when you're pleased with their work and it will go a long way toward setting up time-management habits that benefit you both.
Reoccurring check-ins can be critical to an effective & proactive partnership. They don't have to be long; a 30-minute weekly meeting can help keep you and your Concierge on the same page and allow you to communicate any new priorities week by week. It's a great chance to talk through delegated tasks, explain new projects, and make sure your Concierge has the right information to move forward. Taking a few minutes to get some clarity on each week's tasks will save hours of time over the course of a work week. Once you schedule a time to meet do your best to keep your word and keep that appointment. Most YourChoice Concierges have multiple clients as well as personal responsibilities of their own. Rescheduling can become time consuming for everyone. Difficulties and delays are nearly impossible to foresee ahead of time so your Concierge will understand if the situation arises. We just ask that you be mindful of your Concierge's time as well.
Your YourChoice Concierge is not a miracle worker or a machine. The first few weeks working together will involve some trial and error. To find your cadence, you'll need to become a team and decide what will make the most proficient partnership. Just because you can hand off certain tasks, doesn't necessarily mean you should. Remain approachable and be open to trying new techniques. Each YourChoice Concierge is a creative problem solver and they may suggest more strategic processes & innovative ways of handling certain tasks. After the first month or so, try to determine which tasks are really helping to leverage your time and creating a rhythm of success.
By following these simple tips for effectively using your YourChoice Concierge you will be creating an indispensable and valuable partnership. Starting efficiently will help ensure you take full advantage of your dedicated resource and provide stepping stones to greater success. Maximize your life with YourChoice Concierge; your productivity boosters & stress reducers!